High-precision hypotubes play a crucial role in minimally invasive interventional surgeries. Used in combination with instruments like balloon catheters or stents, this hypotube and fittings aid physicians in successfully propelling, tracking, and rotating instruments along narrow and tortuous anatomical pathways, facilitating successful minimally invasive interventions.
AccuPath® provides reliable technical support to medical device manufacturers. High-precision hypotubes can be used in the following medical devices:
● Bullet and self-expanding scaffold delivery systems -PTCA and PTA;
● Specialized catheterization - CTO, arthroplasty, and thrombectomy;
● Embolization protection and filtration apparatus;
● Endovascular imaging equipment;
● Neurovascular coil delivery - rod diameter < 1F;
● Advanced endoscopic steering devices.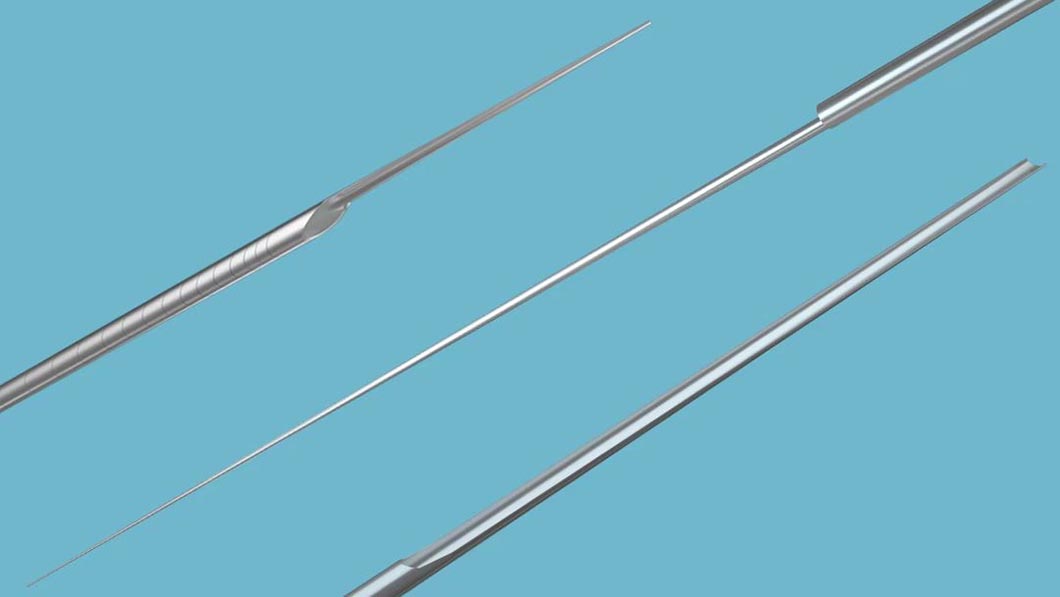 High-Precision Hypotubes Solution
AccuPath® provides high-precision hypotube solutions for high-end medical devices. With flexibility in performance, coating options, and dimensions, AccuPath® caters to a wide range of device needs.
Over 10 million stainless steel high-precision hypotubes have been clinically used and over 2 million PTFE-coated hypotubes have been clinically deployed.
Transition area solutions

Surface solutions

Marker band

● Wire welding




● Slope cutting




● Spinal cutting

● PTFE coating




● Polymer sleeve

● Laser marking




● Chemical etching




● Surface roughening
AccuPath® manufactures high-precision hypotubes using top-quality materials including 304, 304L, and nickel-titanium. Parameters include 0.3 to 1.20 mm outer diameter, 0.05 to 0.18 mm wall thickness, and ±0.005 mm dimension tolerance. The coating, available in black, blue, green, purple, and yellow, is 8-20 μm thick on both walls. The polymer sleeve has a double wall thickness of 100 μm or more.
Product Advantages
Using highly automated precision laser processing technology, AccuPath® ensures superior performance and production capacity of high-precision hypotubes, assisting customers in developing and manufacturing highly engineered catheter systems. Tests show that AccuPath® hypotube surface coatings are more uniform under a 40x microscope. The 2kg pressure, 800 times horizontal reciprocating friction, results in less friction, providing a smoother experience. These properties make AccuPath® the preferred component for high-end medical devices.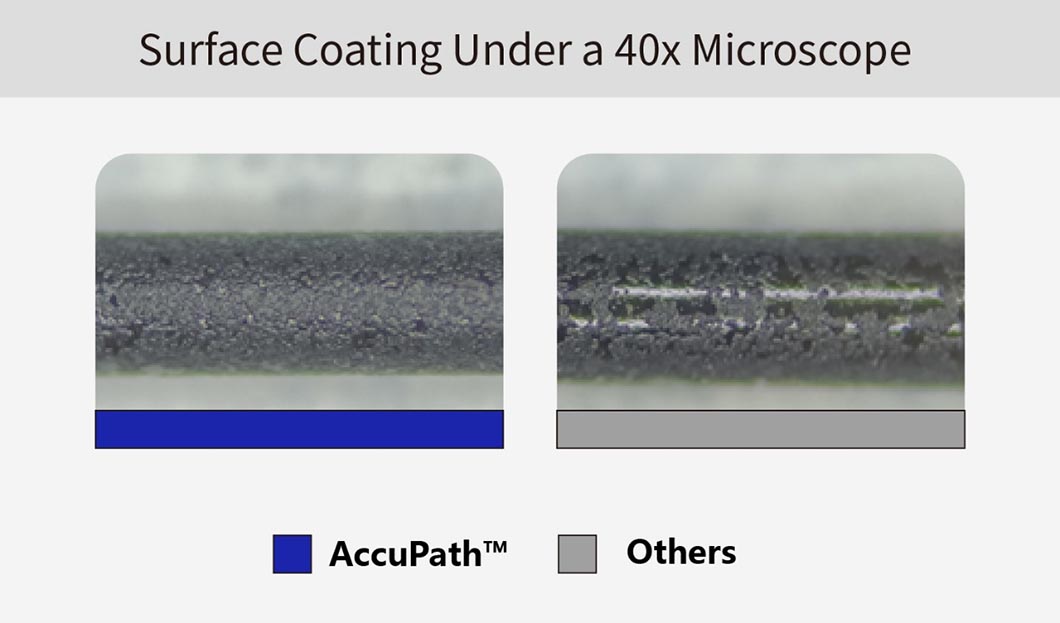 AccuPath® hypotube has a more uniform surface coating under a 40x microscope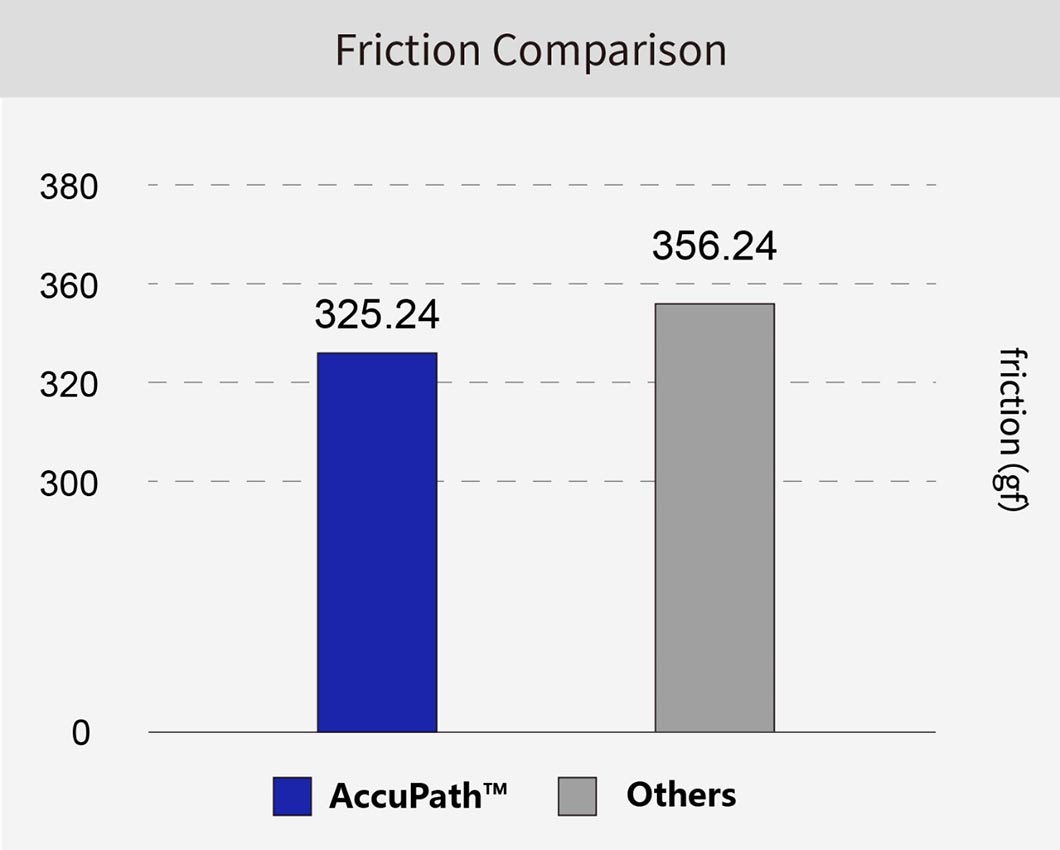 AccuPath® hypotube has lower average friction, better slippery performance, 2Kg pressure, 800 horizontal back-and-forth friction.
Quality Assurance
● ISO13485 quality management system.
● 10,000 class clean room.
● Equipped with advanced equipment to ensure product quality meets medical device application requirements.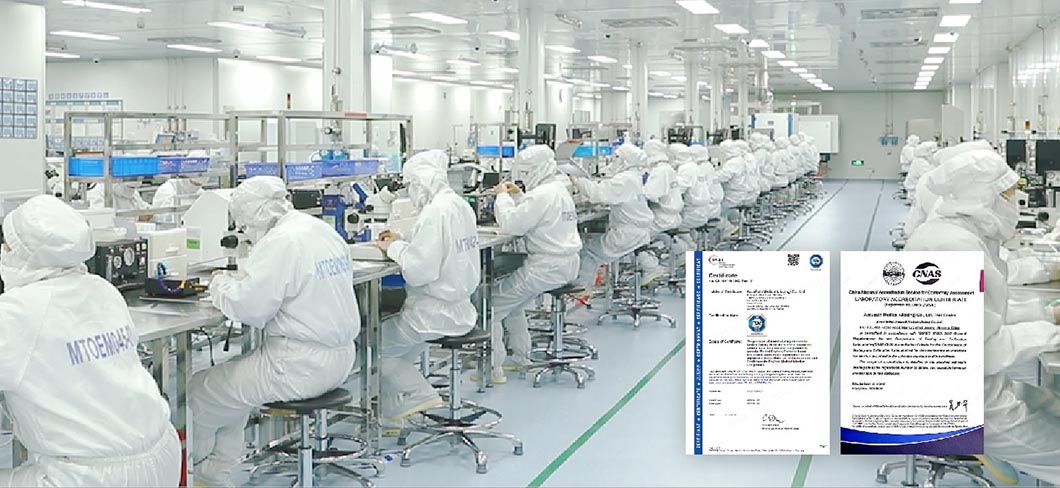 ---
Post time: Jul-20-2023